The International Baccalaureate (IB) is a worldwide community of schools, educators and students with a shared vision and mission to empower young people with the skills, values and knowledge to create a better and more peaceful world.
---
John McGlashan College has been offering the International Baccalaureate Diploma since 1999. We are the only boys' school in New Zealand to offer this prestigious internationally recognised secondary school qualification.
The IB Diploma programme at John McGlashan College reflects a central desire to provide an education that enables students to make sense of the complexities of the world around them, as well as equipping them with the skills and dispositions needed for taking responsible action for the future.
The IB Diploma programme at John McGlashan College provides an education that crosses disciplinary, cultural, national and geographical boundaries, and that champions critical engagement, stimulating ideas and effective relationships.
The IB diploma is a rigorous academic qualification that focuses on educating the whole student, giving them the best possible preparation for tertiary education. It is this broad holistic approach and the global perspective, that gives students an opportunity to gain a variety of insights into topics from a range of viewpoints.
More information can be found at www.ibo.org/programmes/diploma-programme/
---
John McGlashan College has an excellent history in the diploma, regularly achieving above the Worldwide average in many subjects and having many of the students achieve scholarships to both New Zealand and International Universities. These include scholarships and offers to Harvard, MIT, Cambridge, Duke, Berklee College of Music, Pennsylvania State, Berlin Medical School, London School of Medicine, University of British Columbia, University of Sydney, University of Melbourne, University of Otago, Canterbury University, and Loughborough Engineering. We have had two students achieve the Robertson scholarship to Duke University, both of whom were IB graduates. (Ollie Wilson 2007, Jamie Band 2011)
---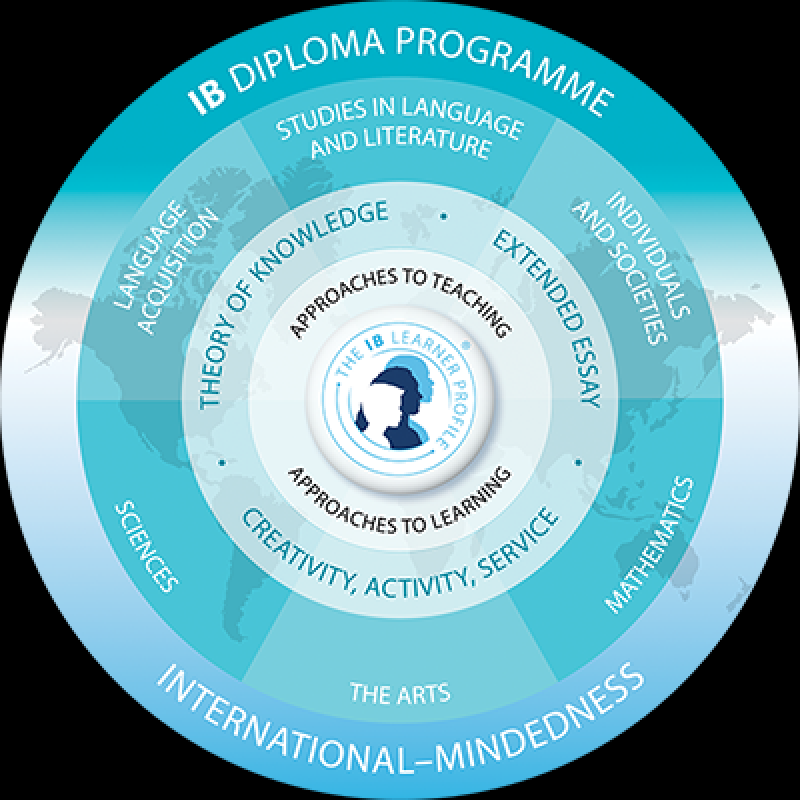 What will I study?
The diploma requires a student to take six subjects across a range of areas including;
English,

Language Acquisition,

Humanities,

Sciences,

Mathematics

Arts
Three of these are studied at 'Standard level' and three at 'Higher level'. This allows students to maintain a breadth of study, whilst also getting depth in subjects of their choice.
In addition to the six subjects, candidates for the IB diploma must complete the following components, known as the IBDP Core:
Theory Of Knowledge (TOK)

Extra-curricular Creativity, Activity, and Service (CAS)

Complete a 4000-word Extended Essay (EE)
University admissions officers have long held the IBDP in high regard. They state that the deep and broad learning, critical thinking, communication, research and self-management skills of IBDP graduates are second to none when compared with other high school qualifications across the world.
Australian and New Zealand admissions officers' perceptions of university preparation. (Source: ACER 2007)
---