Outdoor Education has had a long and proud history at John McGlashan College and has always been integral to what we do and believe. Our philosophy is that Outdoor Education will allow each student;
to develop/continue to develop a passion for being active in the outdoors

to develop self-management skills

to build resilience in the face of physical and mental challenges

to be of service to the community

to build capabilities across the Key Competencies - Thinking/Relating to others/Using language, symbols, and texts/Managing self/Participating and contributing
---
The Year 7 camp is a four-day adventure that is based at and around Berwick Lodge. The main emphasis of this camp is for the boys to grow in confidence and skills in the outdoors. There is also the social aspect for developing strong relationships for continuing through the rest of college life. Although activities vary from year to year, there are longstanding favourites, such as our solo challenge and pumpball. Other adventures have included kayaking, abseiling, sailing, mud runs, zip-lining, dune buggy racing, confidence and obstacle courses, target shooting, and rope swing games.
---
The Year 8 camp is based in and around Central Otago and occurs usually in Term 3. The camp is designed to reinforce ideas and themes covered in the Gold Mining unit undertaken in class at around the same time. On the camp the students visit Kawarau Mining Centre, Lakeland's Museum, Arrowtown's Chinese Village and they even get to enjoy a venture into Macetown with the help of 4 wheel drives. The boys pan for gold, see ancient mining equipment in action and generally get a feel for how our ancestors survived the tough life that was being a gold miner in 1860s. The boys also study how towns survive once the gold is gone and the impact of tourism and the wine industry has played in keeping Central Otago such a vibrant and prosperous area. It is not all work and study though and the with the boys getting enjoy plenty of free time on the sports field or table tennis facilities back and camp as well as undertaking two spectacular lakeside walks whilst there.
---
At Year 9, the boys complete the Central Otago Rail Trail over three days. This happens early on in the first term with the goal of bonding the boys - new day boys, new boarders, our Year 8 from the previous year. It is a significant physical and mental challenge and we spend time working with the boys on the value of being outside your comfort zone, the importance of resilience and the need to support each other. Each form class works closely with their teacher to make sure they are ready to tackle the challenge. We find that the boys return from the trip with renewed levels of confidence and a strong sense of achievement, as well as some great stories to retell as they move through the school.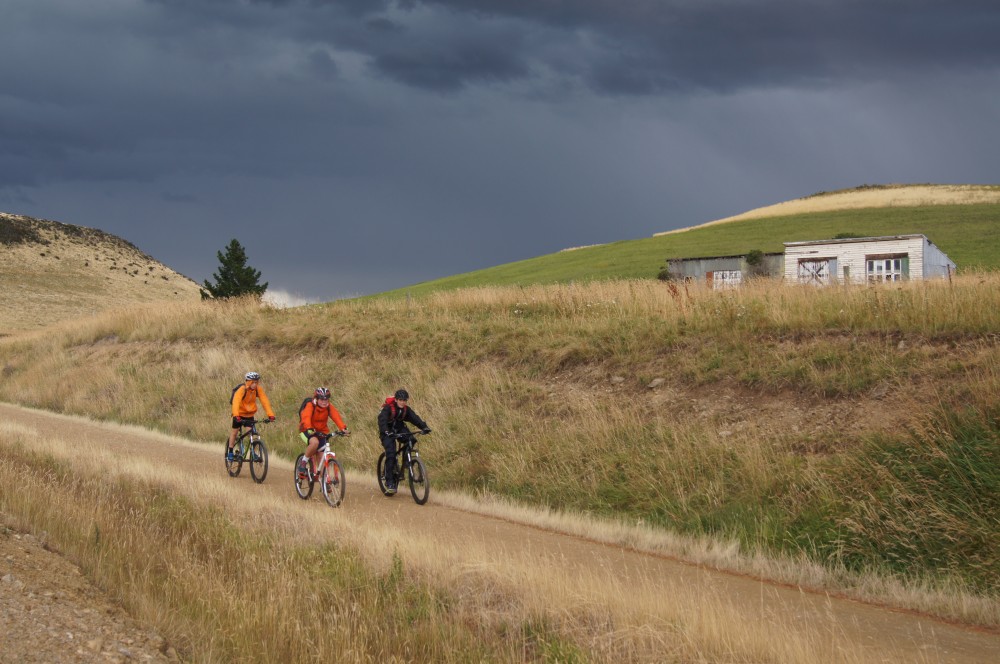 ---
Year 10 camp is designed so that boys are able to opt into an outdoor camp experience where they face a physical challenge. The camps are for six days in various locations within a variety of outdoor contexts. Boys are expected to gain knowledge and skills to help them in the outdoors and which focus on key areas such as river crossings, hypothermia, risk assessment, navigation and personal and group organisation. Additionally, the camps help foster skills to allow groups to work together to overcome challenges and support and assist one another.
Camp contexts are:
taking on the Kepler Challenge

expedition up the Temple Valley, Ohau

mountain biking Central Otago

aquatics and surf survival