In the middle years, we offer an innovative and integrated programme of study for the boys at John McGlashan College.
---
In year 9, students are placed into one of four parallel ability form classes in which they will cover all core subjects: Mathematics, Science, Physical Education, Language acquisition and Christian Studies. The learning areas of Social Studies and English are integrated which enables students to learn English and Social Studies content using a variety of contexts with common concepts in a 1-to-1 digitally rich learning environment. A wide range of arts and technology options are also part of the year 9 programme. Opportunities for academic extension come via in-class differentiation and external competitions.
---
Examinations at the end of Year 9 identify those who will benefit from placement in a top streamed Mathematics and/or English class for Year 10. All other core subjects at year 10 are again run in four parallel ability classes. In most core subjects, boys will have the opportunity to sit some NCEA Level 1 Achievement Standards which familiarises them with this qualification system as well as giving them a good head start for their NCEA Level 1 certificate. Boys placed in the Accelerated Mathematics class will complete the entire Level 1 Maths course and will be in a position to carry on with NCEA Level 2 Mathematics the following year.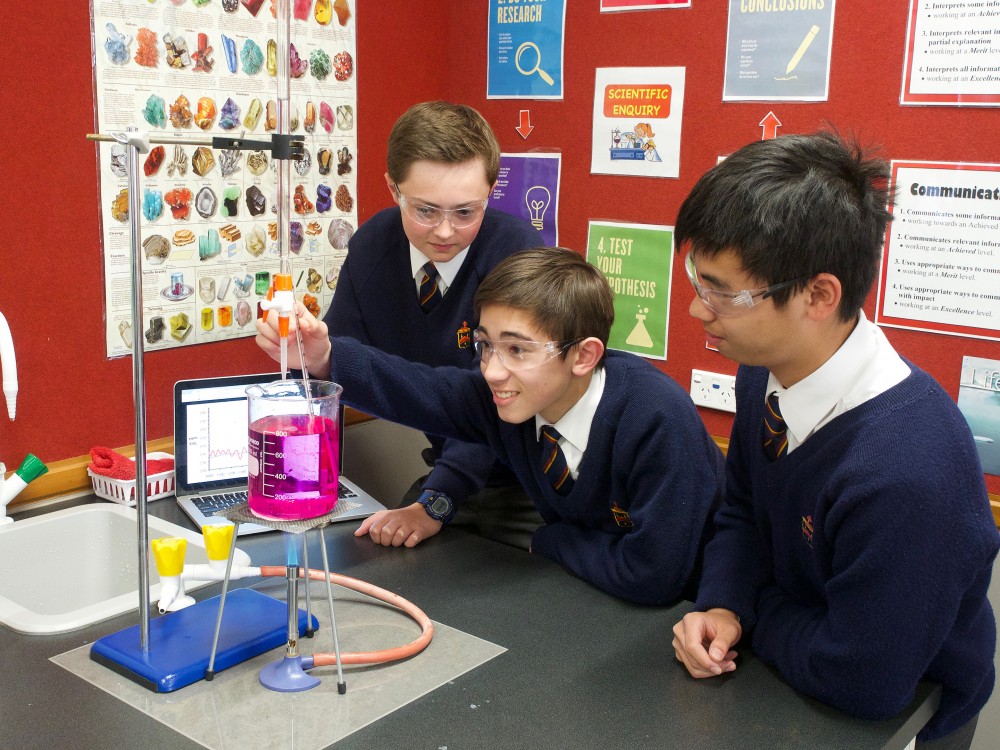 These two middle-years are especially important in developing the skills and experiences that will best prepare them for the qualifications they face in the senior school. We address this need in several ways:
Boys may opt into support classes in literacy and/or numeracy to ensure they have the necessary background to perform at Level 1.
Option choices are kept as broad as possible to ensure future pathways are open for as long as possible including Sports Performance, Digital Technology, Drama, Film, Sculpture, Painting, Music, Design & Visual Communication, Rural Studies, and Workshop Technology.
Students are expected to take a second language - Spanish, Te Reo Māori, or German (this is especially important for boys who may wish to take up the IB Diploma course in Year 12 & 13)
Careers education and awareness increasingly become a focus as boys progress from Year 10 into the senior years. Knowing where they want to go is the starting point for negotiating the wide range of opportunity that the school provides.