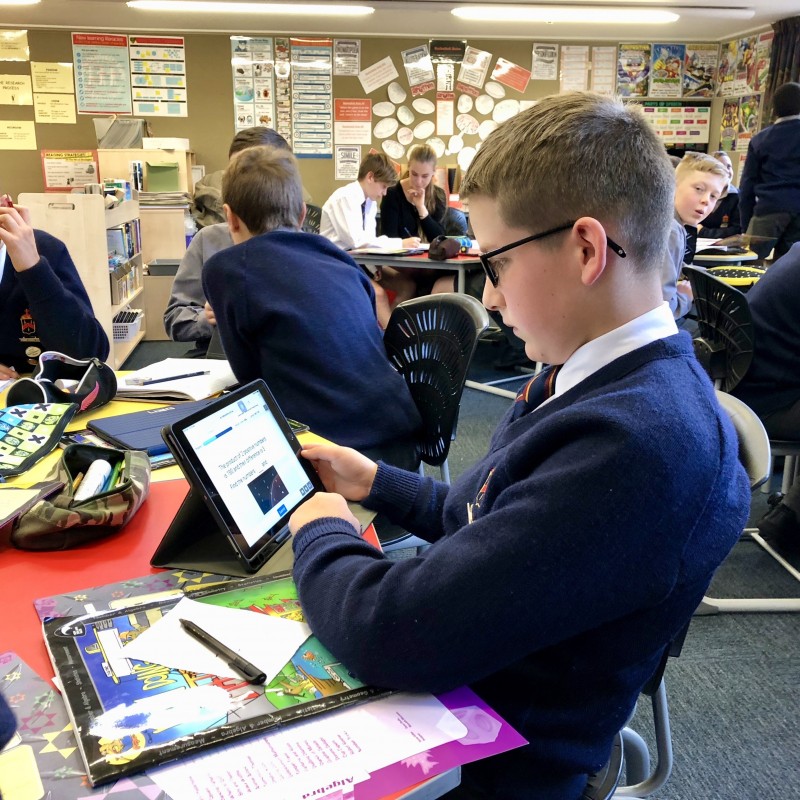 Years 7- 8
All students in Years 7 and 8 will require an iPad as part of their standard classroom equipment. While any newer iPad should meet the needs for school, our recommendation is that a full size (rather than mini) is probably better and that the minimum storage be 32Gb. The only other stipulation is that a robust cover is purchased to ensure protection as it is carried to and from school and is used in many different environments around the college.
Although iPads come with many standard apps that will be used in class, there are others which the school will provide at a reduced cost, and will be distributed in the first week or so of term 1.
Boys should hopefully be familiar with the basic workings of their iPads before their first week of school and iPads should be set up with an Apple user ID that boys can access when downloads are required. Apple user ID's for boys this age can be set up under a Family ID.
---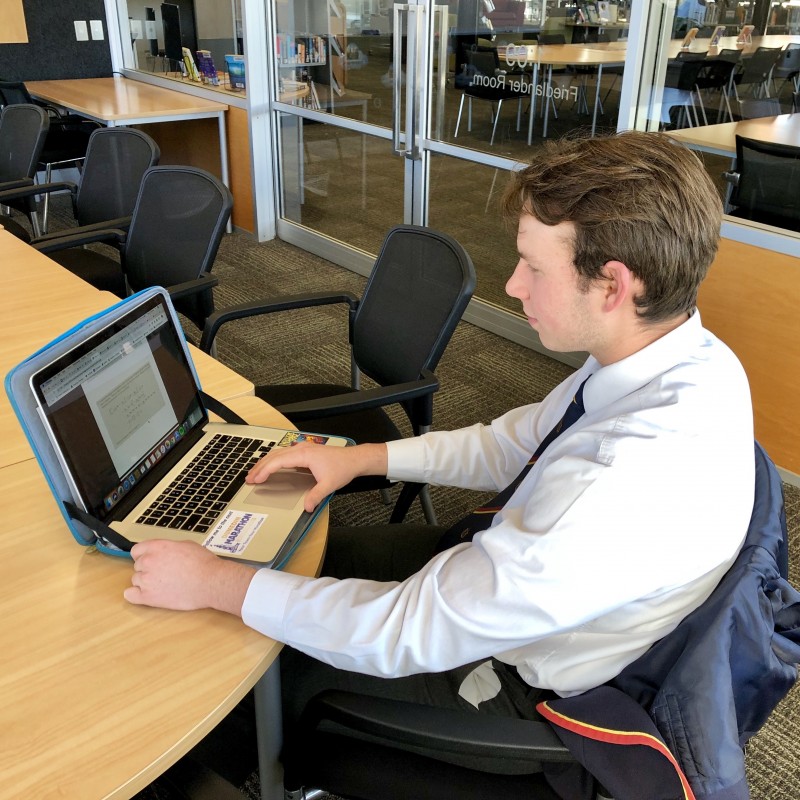 Years 9 - 13
While boys in Years 9 & 10 are for the most part currently using iPads, from 2017 we are allowing students/parents to make the decision between an iPad or a Macbook. As boys progress through the college it is likely that their personal preference, their other uses for ICT, and their subject choices, will lean them increasingly toward using a laptop. This transition is left to boys and their parents to decide when or if it should occur. With the exception of a few senior subjects eg (Digital Technology, Art Design, DVC), an iPad could potentially be used through until Year 13.
The college's key stipulation is that an Apple device is used to prevent the proliferation of different platforms within any one teaching class. The standard MacBook Air is probably the most often chosen laptop and will certainly meet the requirements for any subject, though additional memory, better graphics, more speed, larger screen etc may be helpful for some subjects or for other non-educational uses. Many of these enhancements, of course, are 'nice to have' rather than 'need to have'.
---
The college endeavours to maintain a cybersafety culture which is in keeping with the values of the school, and legislative and professional obligations. This user agreement includes information about your obligations, responsibilities, and the nature of possible consequences associated with cybersafety breaches which undermine the safety of the school environment.
All students will be issued with a use agreement and once signed consent has been returned to school, students will be able to access school ICT equipment and services.
ICT User Agreement
1mb PDF file | ICT-Use-Agreement.pdf