Many Old Collegians have gone on and had great careers and been high achievers. In 2012 the OCA formed the Distinguished Old Collegians Gallery. Every year the OCA inducts 2 of its members into the Gallery. The induction takes place in the College Chapel on Founders Day 17th February.
Nominations can be sent to Neal Wallace via email (n.l.wallace@xtra.co.nz) by 1 October. To date, 16 Old Collegians have been inducted.
---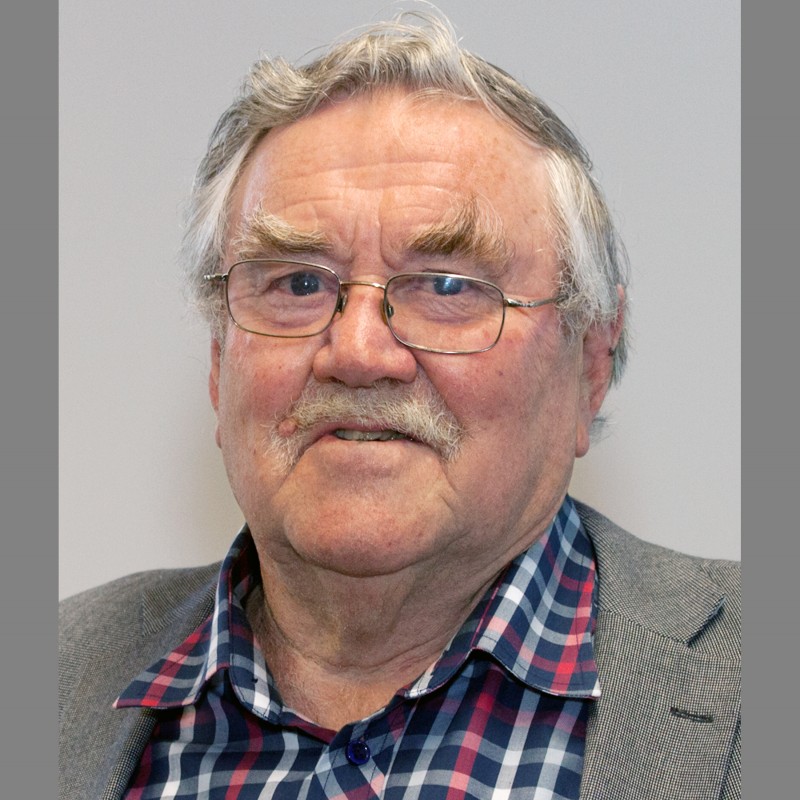 John Robert Harrison Anderson
John McGlashan College 1955-1958 (1351)
John Anderson's lifelong commitment to education stems from a desire to encourage all students to have a practical education allowing them to reach a level suited to their ability. That involvement started as a member of the Outram School Committee, an elected member of the Otago Education Board and on the boards of the Taieri High School, Columba College (1987-91) and the John McGlashan College Board of Proprietors from 1995. He has since been an appointee to the Board of Trustees. John has also served as president and is a life member of the John McGlashan Old Collegian's Association. Outside education he has had extensive involvement with Federated Farmers, including assisting with flood and drought relief, the Mid Otago Farm Forestry Association, Taieri Ploughing Association and is a life member of the Maungatua Presbyterian Parish.
---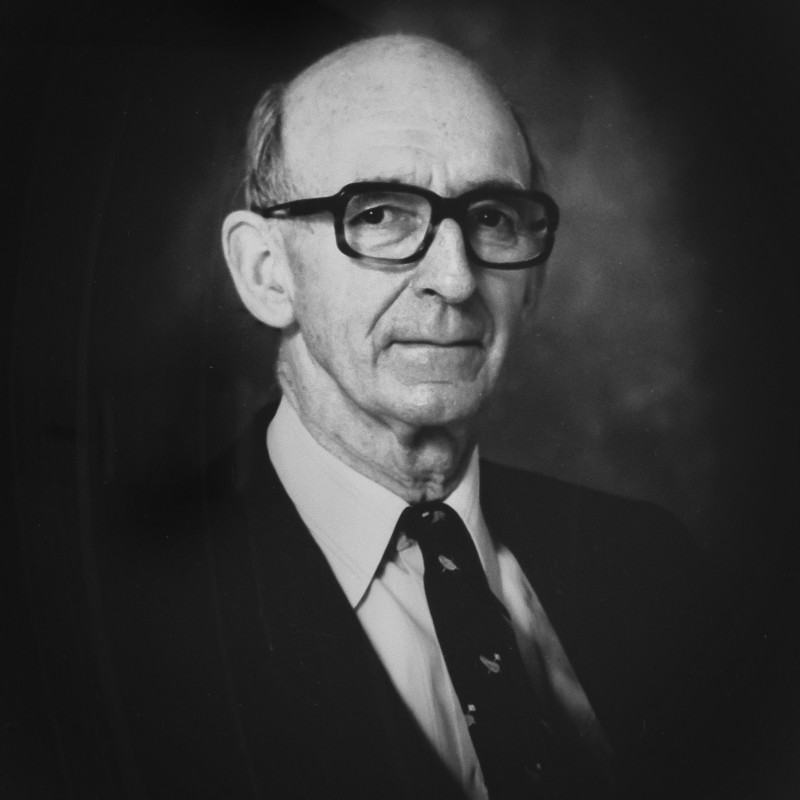 Alex Borrie
OBE
John McGlashan College from 1929-33 (387)
Alex Borrie was college Dux before studying at the University of Otago Medical School. On graduating from the University of Otago Medical School in 1939, Alex Borrie became a medical officer with the New Zealand Army's 24th Battalion, serving in North Africa and Italy. He spent 27 months on the front lines, the New Zealand Army's longest-serving frontline medical officer. He was awarded the Military Cross following the battle of Monte Cassino. After the war he returned to general practice while also organizing the University of Otago Medical Corps, becoming its Colonel. In 1952 he was awarded an OBE for services to the territorial forces. He was also a part-time anesthetist and taught University of Otago medical students. In 1968 he was awarded a Fellowship of the Royal College of General Practitioners for serving as its secretary. Dr Borrie worked as a general practitioner for 44 years, serving as the College hostel doctor for 39 years. He retired in 1988.
---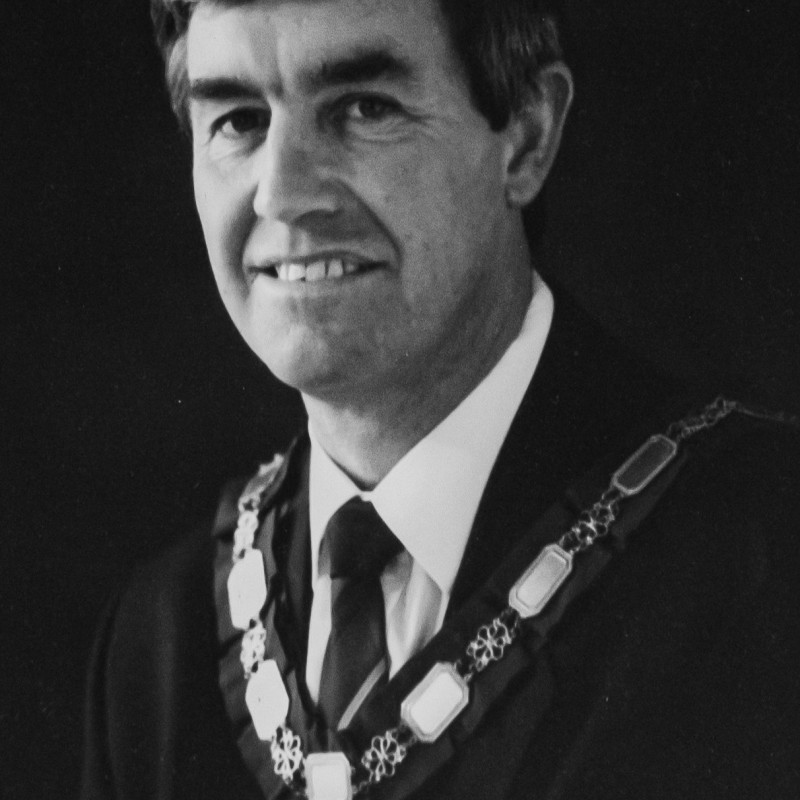 Sir John Davies
John McGlashan College 1951-1958 (1184)
John Davies wanted to be a farmer when he left John McGlashan College, but instead bought a share in a transport company, which became the founding business of Trojan Holdings, a family-owned company. The business has some of the largest transport and tourism operations in the South Island, including Northern Southland Transport, Milford and Routeburn Guided Walks, the Hermitage Hotel, NZSki and shares in A.J. Hackett. John's business success is based on simple, but important business philosophies: honesty and integrity. Of equal importance is getting the product right and ensuring customers are happy. He views staff and their families as his greatest assets, caring and encouraging them he leads by example. John has balanced business and community interests and has long been active in civic affairs. He was elected Queenstown Mayor in 1983 and was the first Mayor of the amalgamated Queenstown Lakes District Council in 1986. He also served as Queenstown and Wanaka Civil Defense Controller for 15 years from 1978, Deputy Chairman of the Queenstown Events Centre development committee, and on the New Zealand Conservation Authority from 1994-2000.
---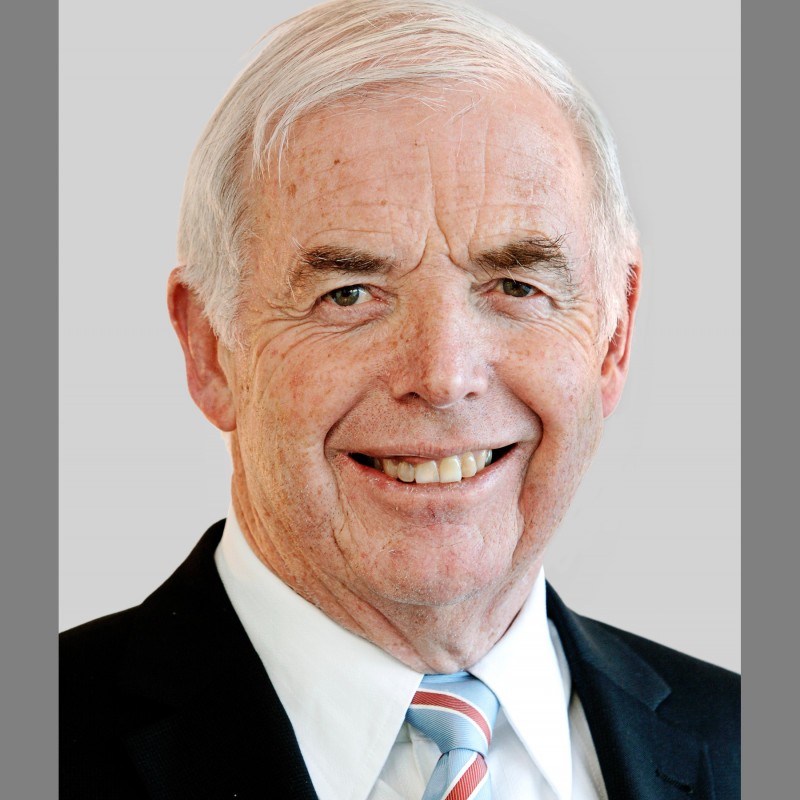 Sir Eion Sinclair Edgar
Knight Companion of The New Zealand Order of Merit for services to education, business and sport.
John McGlashan College 1954-1963 (1339)
Sir Eion Edgar's business ability and generosity reaches many spheres of NZ life. His extensive corporate experience and leadership talent has taken him to the top of organisations as diverse as the Arts Foundation, Central Lakes Trust, Football NZ, Hawaiki Submarine Cable, Mt Cook Alpine Salmon, NZ Olympic Committee, NZ Stock Exchange, Reserve Bank of NZ, Tennis NZ, and Vero NZ. Sir Eion is chairman of sharebroker Forsyth Barr, a firm he joined in 1972. He served 23 years on the University of Otago Council and is a former Chancellor. Along with wife Jan, they have made substantial philanthropic gifts including The Edgar Centre, the Edgar Centre for Diabetes and Obesity Research, The Edgar Olympic Foundation, NZ Dementia Prevention Trust and the Edgar Learning Centre.
---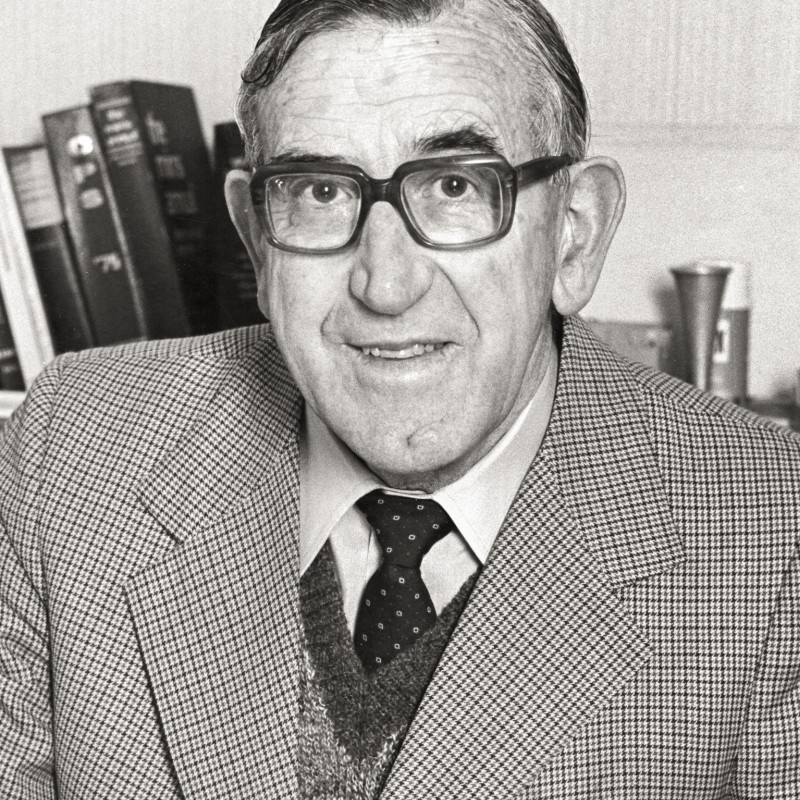 Dr Eric Elder
OBE CBE
John McGlashan College 1926-1930 (285)
Eric Elder built a distinguished academic career while at McGlashan, named Dux in 1929 and 1930. After graduating from the University of Otago Medical School he began general practice in Tuatapere in 1938 and stayed for 49 years. He had an interest in vocational training for general practitioners, helping to establish New Zealand's first registrar training programme at Kew Hospital in Invercargill. Dr Elder held numerous leadership roles and received much recognition during his career, including an OBE, a CBE and being made a Fellow of the Royal College of General Practitioners. In 1997 the College of General Practitioners instituted a new award, the Eric Elder Medal to mark his contribution to rural general practice. Eric Elder died in 1997.
---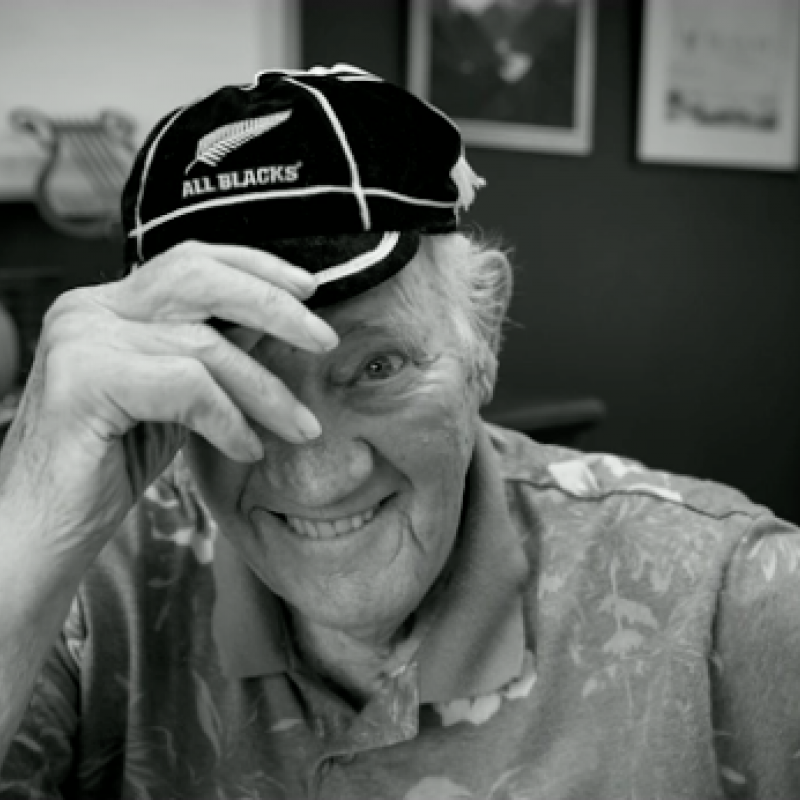 Ronald Rutherford Elvidge
John McGlashan College 1936-1940 (629)
A school athletics' champion and member of both the 1st rugby XV and 1st Cricket X1 from 1937-40, Ron Elvidge was to earn New Zealand's highest sporting accolade of not only representing New Zealand at rugby on 19 occasions in 1946, 1949 and 1950, but also captaining the national side 9 times. Ron Elvidge mixed sporting glory with academic success, studying medicine at the University of Otago and eventually specialising as an obstetrician. In 1942 he was selected in the Otago rugby team and was to be a regular fixture until 1948. He earned his first cap in 1946 against the touring Australian side as a second five-eight, and also played against South Africa in 1949 taking over captaincy for the final two tests. Ron Elvidge retained the captaincy for the 1950 series against the Lions and became part of New Zealand folklore when, despite injury, he scored the match and series winning try. Eventually, the demands of his career took priority and he headed to England to continue his medical studies, returning to New Zealand in 1956 to practice as an obstetrician and gynecologist in Auckland.
---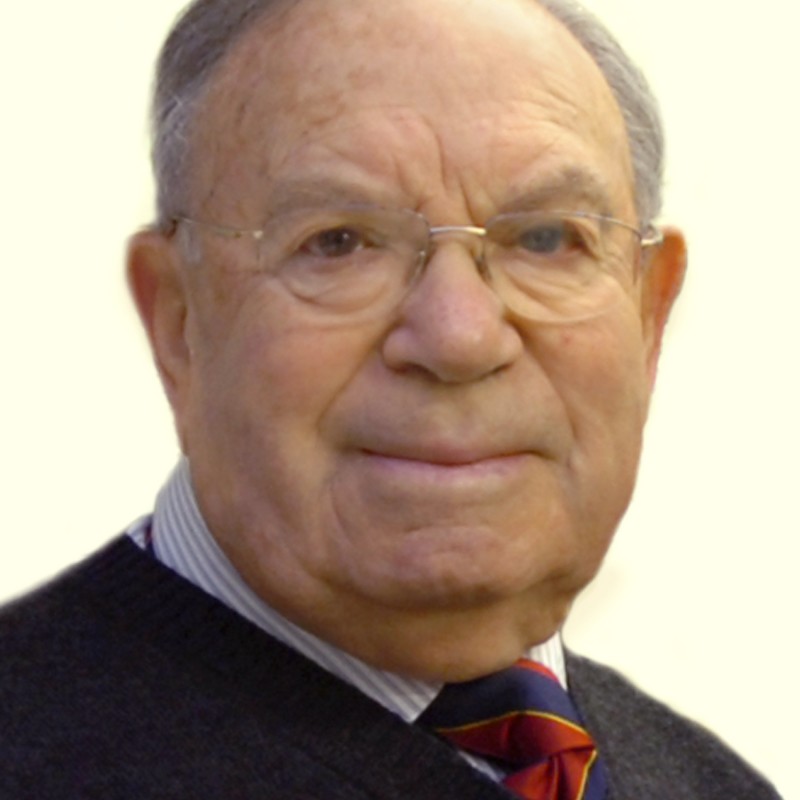 Edward (Ted) Friedlander
OBE
John McGlashan College 1932-37 (508)
Born in Auckland, Ted attended John McGlashan College from 1932-37. On leaving school he joined the Dunedin branch of Hallensteins in 1939. After seeing active service in Egypt and Italy during World War 2, he rejoined the company and in 1954 became a Director, in 1973 its Managing Director, and Chairman in 1977. It was a position he held until retirement in 1989. In 1987 he was given an OBE for services to the community and business, and in 1995 he was inducted into the Fairfax Business Hall of Fame. He chaired the committee that saved then managed Dunedin's historic Olveston House and established the Taieri Excursion Train Trust. Ted was a member of the John McGlashan College Board of Proprietors from 1971-2006 and its Chairman from 1982-96. To mark that contribution, the E.M. Friedlander Room in the Edgar Learning Centre was named in his honour.
---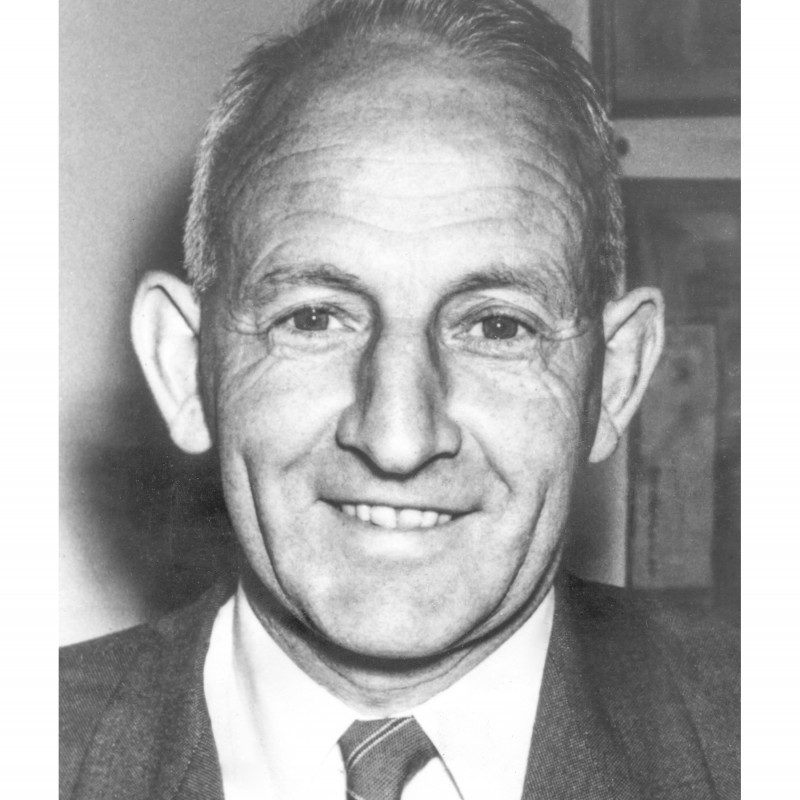 Colin Gray
John McGlashan College 1919-1921, 1924-1926 (49)
Colin Gray gave much to John McGlashan College, as a pupil and administrator. But his most obvious legacy was as the driving force behind the construction of the chapel and dining hall. A Dunedin barrister and solicitor, Colin initiated building plans in 1945 while serving in Italy during World War 2. On his return, he led a fundraising committee and was on site daily overseeing construction. The buildings were almost debt-free when opened in August 1960. Colin was appointed to the College Board in 1941 and later served as deputy chairman and Chairman. He was also President and later a life member of the Old Collegians' Association.
---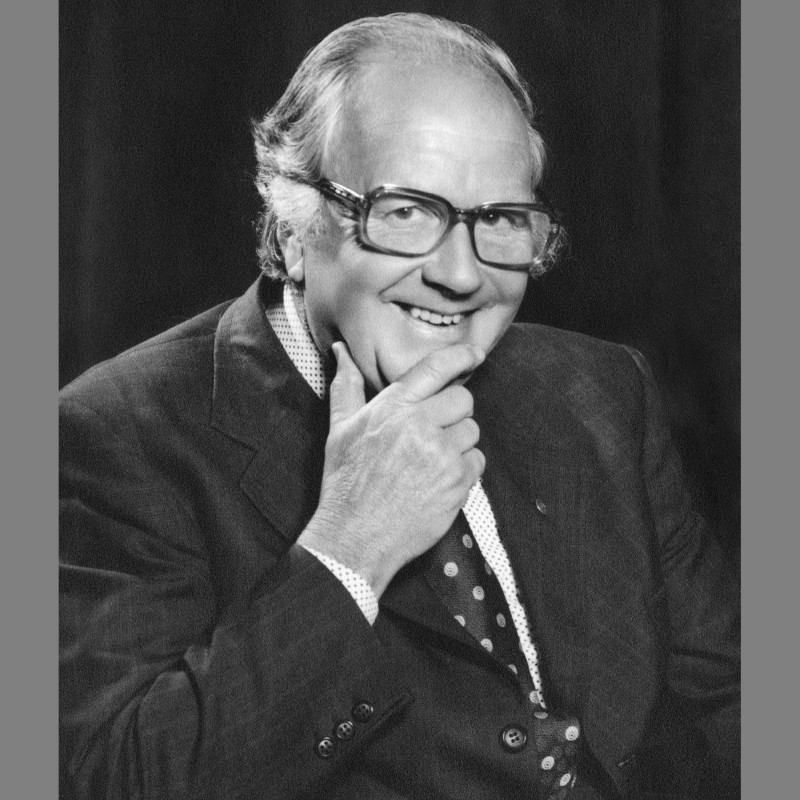 Bruce Guthrie
John McGlashan 1927-31 (303)
Bruce Guthrie attended the college from 1927-31 as a boarder, but his involvement with the college was to last much longer. Guthrie's time at John McGlashan College was a precursor to a lifetime's involvement as a parent, President of the Old Collegians' Association, and for 20 years a member of the Board of governors, including being its Chairman. That involvement included assisting with the development of the Chapel, and donating the chapel organ. Careers as an engineer or the church were contemplated but he chose to work for his family's company Guthrie Bowron, a career that was interrupted by World War 2 when he served in Egypt and Italy as an official war photographer. He returned home in 1944 to run the family business which had 3 branches. When Mr Guthrie retired in 1975 there were 30 branches throughout New Zealand. The business was sold in 1971. He was also Chairman of the Otago Foundation Trust Board and the Chairman of St Margaret's College.
---
Andrew Hore
John McGlashan College 1992-1996 (3886)
From the Maniototo in Central Otago, Andrew's rugby playing ability was acknowledged while at the College with selection for the New Zealand Secondary Schools and later the NZ Colts' side. He gained a reputation as a rugged competitive hooker and graduated to full All Black honours in 2002 for the end of year tour to the United Kingdom, making his debut against England. In a 15-year first-class playing career Andrew represented New Zealand 83 times and played 141 Super Rugby matches for the Highlander. In 2008 he won both the Rebel Sport Super 14 Player of the Year and the Kelvin R. Tremain Memorial New Zealand Player of the Year and is considered one of New Zealand's greatest ever All Blacks.
---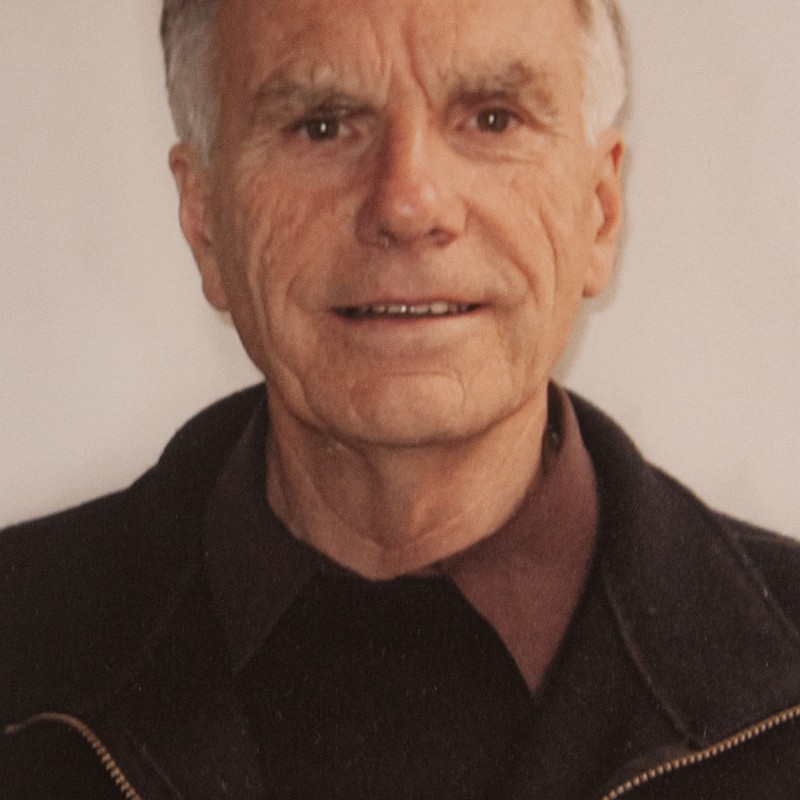 John Labes
John McGlashan College 1954-1958 (1313)
Agricultural and rural communities have benefited from a lifetime of service and leadership from John Labes. On leaving John McGlashan College John gained a Bachelor of Agriculture Science from Lincoln University, and after working as a farm advisor he returned to his family farm in Lawrence, settled by his family in 1862. John was driven by the belief that for agriculture to grow, farmers needed to utilise knowledge of science and technology. What followed was an extensive career during which he held various leadership positions with, among others, Young Farmers, Federated Farmers (1968-83), Director of the NZ Wool Board (1983-95), director (1985-95) of the Wool Research Organisation of New Zealand (WRONZ), and Chairman (1991-95), and Chairman of the New Zealand Sheep Council (1996-99). He is a life member of WRONZ, the Clutha Agricultural Development Board, Jaycee Senatorship, Tuapeka Goldfields Museum, and Lions. Numerous community activities around Lawrence and Tuapeka benefited from his leadership and energy, including the development of the Simpson Park sports complex and the Tuapeka Lawrence community company which organized many community events.
---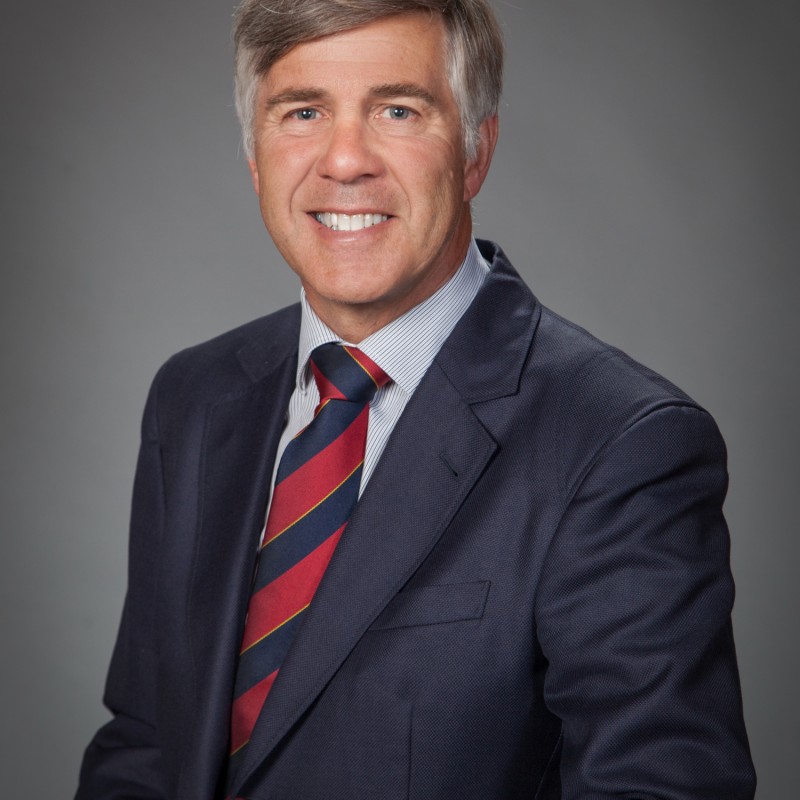 Ron Lewis
John McGlashan College 1971-75 (2379)
A constant in the modernisation of the John McGlashan College campus has been Ron Lewis. On leaving the College in 1975 he completed an accountancy degree at the University of Otago, a qualification the Board of Proprietors was keen to include amongst its membership. This began a 25-year involvement with the Board. He was closely involved in the rebuilding of the boarding hostel, Gilray House, the Edgar Learning Centre and the Davies Sports Centre. These were all considered to be revolutionary projects that improved the delivery of education and the lives of the boarders. He was a member of the Board of Proprietors for 25 years and was Chairman for 18 of those years. A share broker, he held senior management and governance positions in the companies for which he worked. In retirement, Ron volunteers for charity and not-for-profit organisations.
---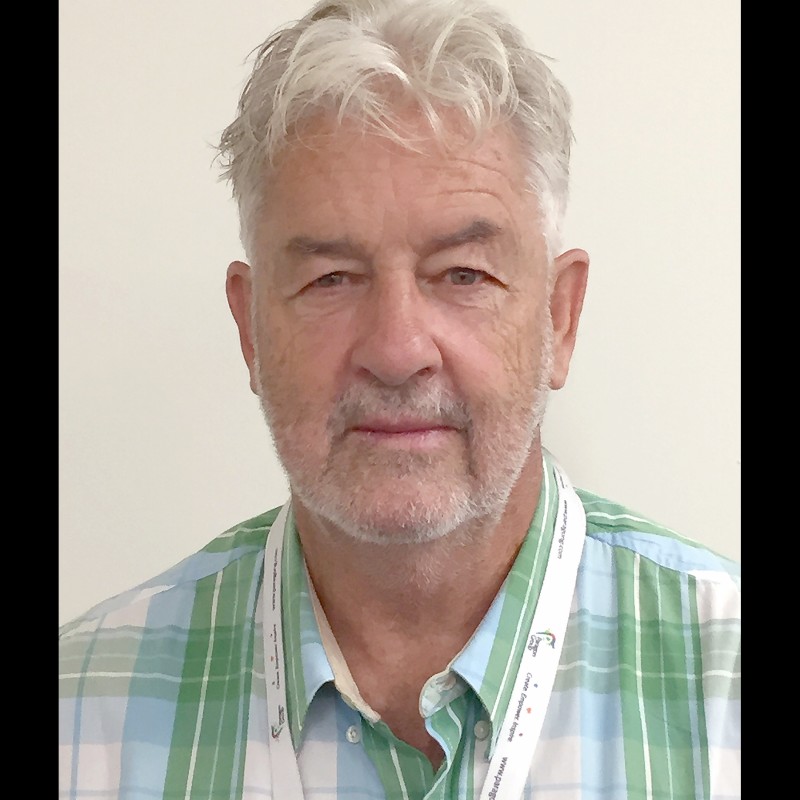 Simon Rowley
John McGlashan College from 1959-65 (1622)
Simon Rowley was Dux and head prefect in his last year at John McGlashan College before studying medicine at the University of Otago. He graduated with MBChB in 1972 and FRACP in paediatrics in 1982 after further studies in London and Oxford.
After training as a neonatal paediatrician at National Woman's Hospital, as well as working with children of all ages in private practice in Auckland. He also has had teaching links to Starship Hospital. His concern for the health and wellbeing of children has led him to become a Trustee and presenter for Brainwave Trust, an independent charity that has the aim of having every child in New Zealand raised with care and security. The Brainwave committee is made up of doctors, educationalists, legal, academic and business professionals, most of whom work voluntarily to achieve this aim. Training first at the University of Otago, Simon completed his postgraduate studies at Oxford University. He also ran his own general paediatrics private practice in Auckland for 30 years, looking after children of all ages. He was a visiting paediatrician for Plunket family centres over that time. He is Chairman of the Paediatric Vocational Training Committee for the Auckland and Northern regions, and a Director of Physician Education. His speciality areas include neonatal brain development, early childhood behavioural and development outcomes, and medical ethics. In particular, he is interested in how we make decisions about end-of-life care in the vulnerable, sick or newborn infant. He is an honorary lecturer at the University of Auckland School of Medicine and a recipient of the Dennis Pickup Clinical Educator Award (2014) and a Distinguished Clinical Teacher Award (2015). He is married with four adult children.
---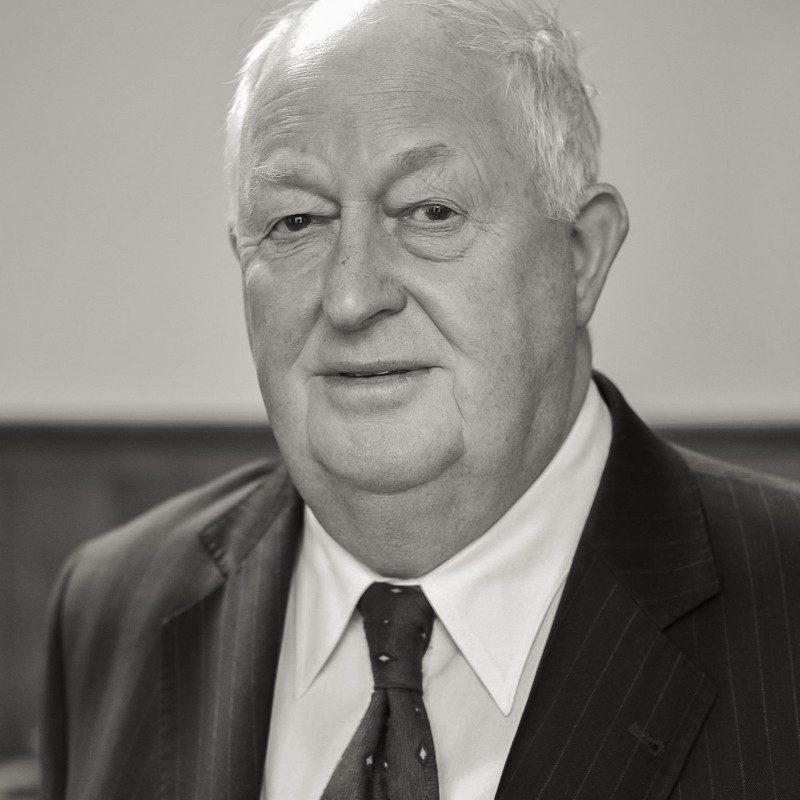 Sir Julian Smith
OBE
John McGlashan College 1952-61 (1249)
On leaving the College Sir Julian Smith studied at the University of Otago before joining the family business of John M. Fraser & Co., a rival produce company whose chairman was T.C. Fraser, a well-known old collegian. In 1974 following the death of his father he was appointed a Director of the Evening Star Company Ltd, and when that company merged with the Otago Daily Times to form Allied Press Ltd he became Deputy Chairman of Allied Press. The company now includes 14 community newspaper and a television station. He was a member of the College Board of Proprietors and Board of Trustees. He has also held leadership roles within the media industry and in 2013 he was knighted for services to business.
---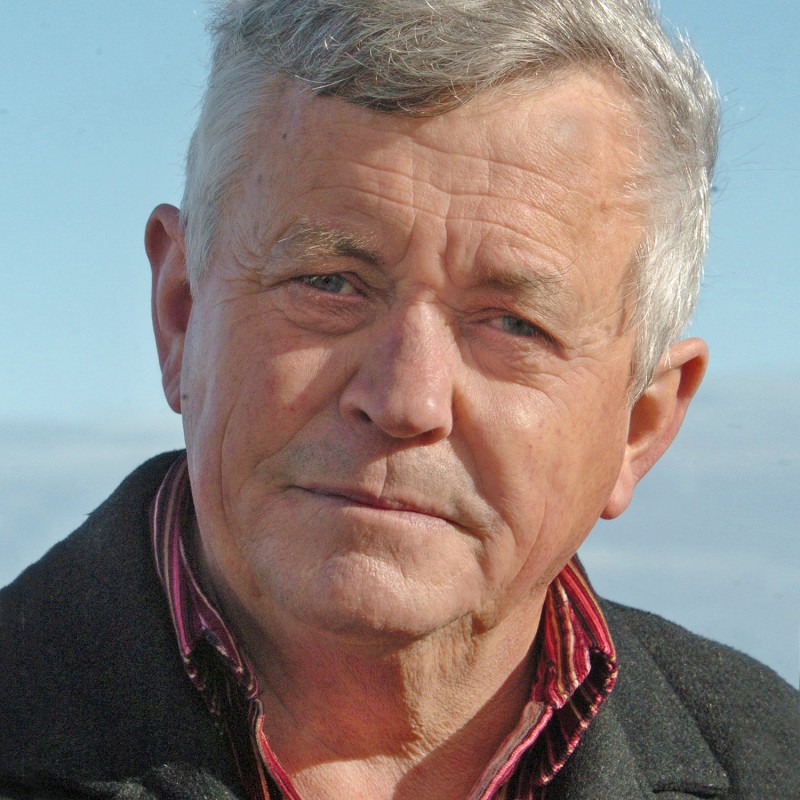 Dougal John Stevenson
Queens Service Medal
John McGlashan College 1950-60 (1101)
Dougal was a boarder at the College, an experience that shaped his life. One thing Dougal particularly enjoyed was public performance, something of a precursor for the direction his life would take. On leaving school he pursued an announcing career, initially in public service radio then television. His career blossomed. In 1969 when Television New Zealand broadcast its first ever live, nationwide news bulletin, Dougal presented it. It was a career that saw him front some of New Zealand's biggest news stories and he would become a familiar face and voice of television. He later fronted and wrote for television entertainment programmes and was a regular contributor to National Radio. In 2012, the year he retired, Dougal was awarded the QSM services to broadcasting. It is widely accepted that in the 1970s set the standard for future newsreaders.
---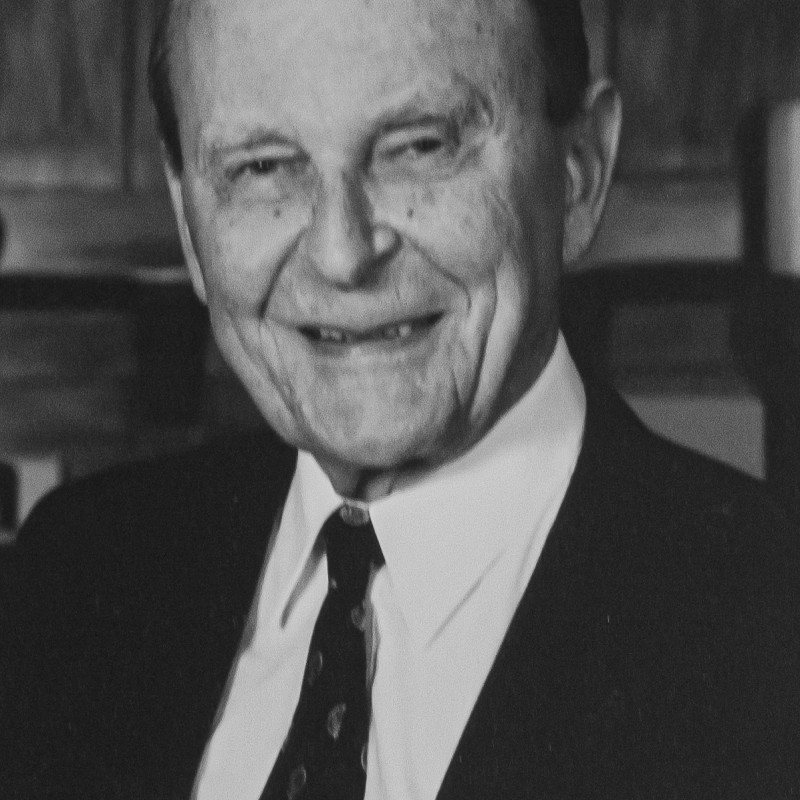 Sir John White
John McGlashan College 1920-1930 (134)
After leaving the College, where he was Head Prefect and in the 1st XV and 1st X1, he studied law at Victoria University of Wellington, gaining a Masters' degree. With the outbreak of WW2, Sir John became the personal assistant to General Bernard Freyberg, the Commander of the New Zealand Division in the Middle East, Greece, Crete, the Western Desert and Italy. After the war, he returned to practice law in Wellington, mainly in the area of personal injuries. He also served as President of the Wellington District Law Society and the Vice President of the NZ Law Society and the NZ RSA. In 1966 he was appointed Solicitor-General and a Queen's Counsel, and in 1970 he was appointed a Supreme Court Judge, a position he held for 11 years. He was also Judge Advocate General of the Army, Navy and Airforce. On retirement in 1981, Sir John continued as an Acting Judge and was invited to conduct a Royal Commission in Fiji, and was Acting Chief Justice and a member of the Court of Appeal of the Solomon Islands. He died in 2007, shortly before his 96th birthday.